These are the blogs we read everyday. If you think yours should be on here, let me know (aiasdotca@gmail.com).
The Hippie Housewife
BC Family
Tales of an Unlikely Mother
Strocel.com
janice's mash up
Mother of a Deal
365give
The Parent Vortex
Ruminating Mommy
Kick
Adventures of the Sunshine Brigade
Marni's Organized Mess
The Crafting Hobbit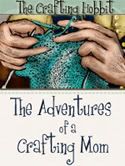 Mon Petit Shoo
The Minimalist Mom

Life on Cooper Avenue
Need pr pitches and giveaways for your blog? Try Blog PR Wire
Blog Hops!